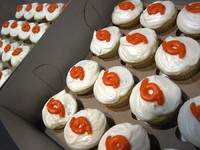 Electronic Arts has provided some new info about its Origin online service and store. The big news is that they'll soon be adding and selling games made by other companies. Numbers-wise, Origin is also up to about 130 million registered users with about 4 million installations of the program software.
"Initially, Origin is set up to deliver EA games, but very soon, we'll be delivering third-party content to Origin," said EA CFO Eric Brown at a UBS conference in London today.

"We're fairly excited about Origin," Brown added. "We have about 4 million installs of the client, we expect that number to climb substantially as we enter this ... holiday season." EA's PC games now by default install Origin to users' PCs, even if the game is purchased at physical retail.