Here's a gem straight out of the 1999 time capsule! It's from the May 24 issue of Video Business, a trade publication for the home video market that shut down in 2010. Everything about it screams "late '90s."
TODAY'S HOTTEST YOUNG STARS! Freddie Prinze Jr. & Matthew Lillard of SHE'S ALL THAT!
Trailered on Pushing Tin, Waking Ned Devine and Office Space
Available Day and Date on DVD!
The actual release happened on July 6. I remember we were all pretty darn excited that day, but not as excited as this poster ever was!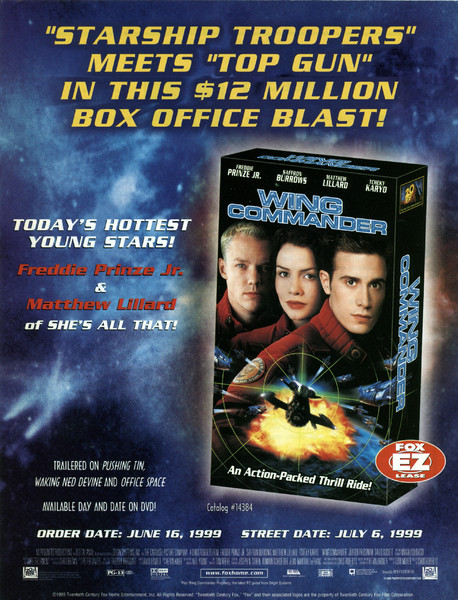 "Starship Troopers" Meets "Top Gun" in this $12 Million Box Office Blast! is a trade advertisement announcing the VHS release of Wing Commander.