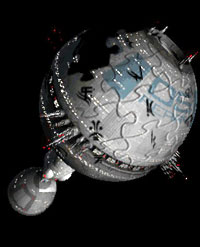 Encyclopedia SysOp Dundradal needs help reorganizing the Characters section by faction and type. If you've wanted to contribute but weren't sure how, then this is a simple project that requires no experience editing Wiki pages. The Ships category was recently reworked by Dund.
So the main ships page should only show faction names: Confederation, Kilrathi, Pirate, Civilian, Retro, Union of Border Worlds, Nephilim, Steltek, CIS

In those subcategories would be: Capital Ships and Fighters

Under Capital Ships: Type, Class Name, Individual Ships
Under Fighters: Type, Class Name

Under Capital Ship Type: Dreadnaught, Carrier, Cruiser, Destroyer, Corvette, Transport
Under Fighter Type: Light, Medium, Heavy, Bomber

Activity has really picked up recently. Visit Crius.net to help collect images, work small job assignments, tweak wiki template boxes and more.