LOAF turns another year older today. Bob has submitted a model of the unused fifth Privateer player ship to celebrate. It looks like a piece of cake.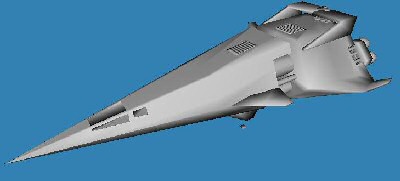 (LOAF) The greatest gift of all is friends like you guys. Hah, just kidding, it's DVDs, of course.
What are you waiting for? Send him some DVDs!
EDIT: Sorry for the earlier confusion, the actual model was built by BoH_Havoc! Bob is working on texturing it for The Reckoning, but it is an original BoH_Havoc model.