Nice Touches Going Into Gemini Gold
A few more improvements that will be appearing in the Gemini Gold 1.01 patch have been revealed. More planets will get swirling cloud patterns and mining bases will have improved textures and lighting. Some container objects will be better modeled, a few small bugs will be fixed and the landing procedures will be much improved. You can comment on the game or ask the development team questions here. A list of things you can contribute to future versions is also available.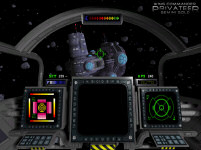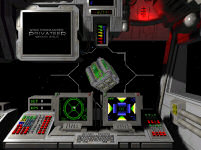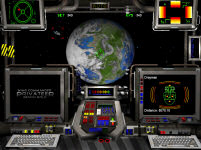 While the development of our first patch is still in progress, I can reveal a few more details about it. The mining base now has blue windows and a lightmap. The agricultural and pleasure planets have clouds like New Detroit, and the old luxury/natural goods cargo container was replaced with a new version created by Zeog. We have also changed the docking process (which was press "d" or crash into an object) to the well known "now entering an automatic landing zone" from the original Privateer.