Alberto Fossa
The Terran Knowledge Bank
Behind the Screens
Portrayed by actor John Rowe.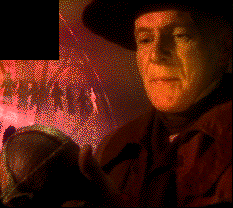 NAME:
Fossa, Alberto Rinaldo
AGE:
49
PLACE OF BIRTH:
Bex
PROFESSION
Art dealer
BACKGROUND:
A notorious Bexian art dealer, his affection for religious art has made him a prime suspect on the world of Bex for missing religious artefacts. Fined for possessing an icon belonging to the Avuncular Order of Hom 4 years ago, he is an individual to consider when investigating art theft.
Criminal Record: 32/J/2786 Handling stolen property.