The entire CIC Staff would like to wish Wingnuts around the world a Merry Christmas! To help us celebrate, Marc has continued with his amazingly creative artistic tradition. This year his Ferret Rudolph sits on the deck with presents while a Christmas Yorktown carrier hangs in the background. It's a bit of a tribute to his wintery image design from 2009. A huge thanks again to Marc and Happy Holidays again to al!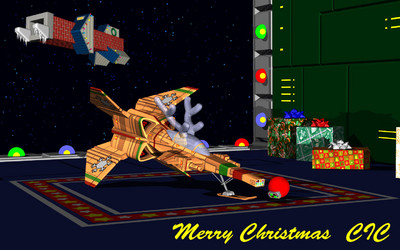 Merry Xmas Wingnuts!!!
Love the artwork that came out from us fans this year. Great community, great site, awesome time.