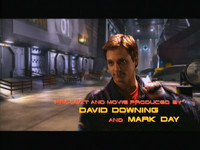 This is a reminder that Dundradal's WCPedia planning party is being held next weekend. Although the big event isn't until Saturday, contributors working hard on the project have been discussing historical elements and strategies all day long in #Wingnut. Come join the fun and help out a good cause!
On September 18th, 7 pm EST (currently GMT-5) in #Wingnut we'll be doing it again.

WC chat, MP games, a few prizes (yeah, I've got a few things I'd like to give to some deserving fan) and just an overall good time.

We'll also be doing quite a bit of chat about WCPedia which has really taken off since the birthday party. We've been adding content faster than we ever have before. From historical documents to mission entries to battle histories we've been making serious headway. I think my goal of doubling the project will be shattered before the year is out... So if you missed the party earlier this month or were one of the people who said we should do this more often, here's your chance. If you don't know how to join #wingnut see the instructions here on how to set up an IRC client or just use the CIC Java chat client here.