Super Soaker Collector / Administrator
Prolific model maker
Klavs
doesn't just
build
Wing
Commander
models
. He's also well known for his military aviation and space
creations
. We're not sure if the
Ghost of Kyiv
is real, but
the concept
has gone viral this week[/url]. Their MiG-29 has become an inspiration to Ukraine's defenders. Klavs has put together this design as a tribute. He's also donating profits from his
web store
relief efforts in the region. Great job to everyone doing their part!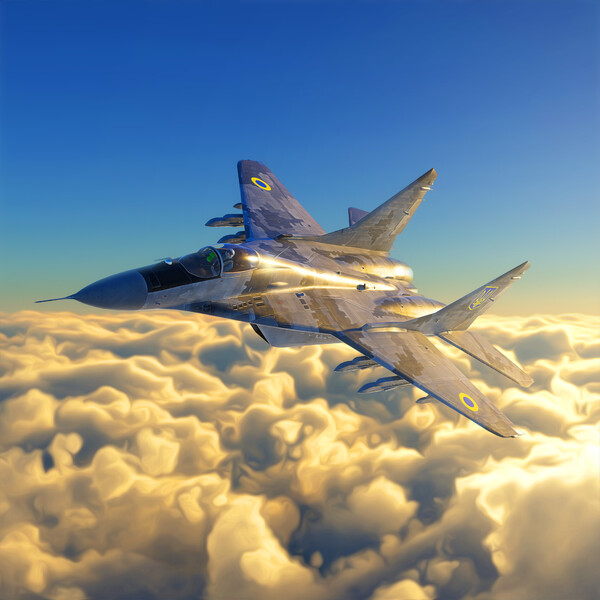 Here at Hangar B we usually try to stay away from modern political discourse and let the airplanes and historical documents speak for themselves. Recent tragic and horrific events in Ukraine, have moved us off the sidelines.

Inspired by the story of "The Ghost of Kyiv," we present this image without watermarks in the hope that it will be shared freely in order to bring some small comfort, and perhaps inspiration to the people of that embattled nation in the hard days to come.

For the next 2 weeks, any profits made from our webstore will be donated to aid organizations aiding in humanitarian efforts in Ukraine.
--
Original update published on February 26, 2022