Long Live the Confederation!
Goofing around with image translators I discovered that the
Super Famicom Wing Commander manual
has a section where Colonel Halcyon welcomes you aboard. Also how crazy is the future?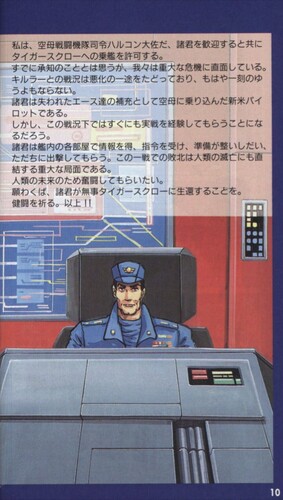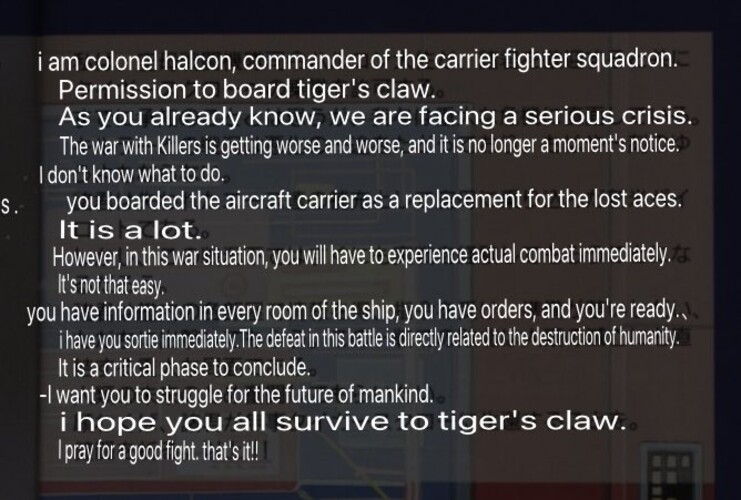 I am Colonel Halcon, commander of the carrier fighter squadron.
Permission to board Tiger's Claw.
As you already know, we are facing a serious crisis.
The war with Killers is getting worse and worse, and it is no longer a moment's notice.
I don't know what to do.
You boarded the aircraft carrier as a replacement for the lost aces.
It is a lot.
However, in this war situation, you will have to experience actual combat immediately.
It's not that easy.
You have information in every room of the ship, you have orders, and you're ready.
Have you sortie immediately. The defeat in this battle is directly related to the destruction of humanity.
It is a critical phase to conclude.
-I want you to struggle for the future of mankind.
I hope you all survive to Tiger's Claw.
I pray for a good fight, that's it!
--
Original update published on April 27, 2022